Ok, it is the end of January, and you are tasked with increasing sales and showing "proof" of your efforts.  Wow, seems like you are in the same situation you were at the end of January 2013!
I ran across a great blog article on how the phrase "content is king".  It is something we preach here at LTR Digital Group, but the phrase has been around for years.  And with the most recent update to Google's algorithm (Hummingbird), it is never more significant.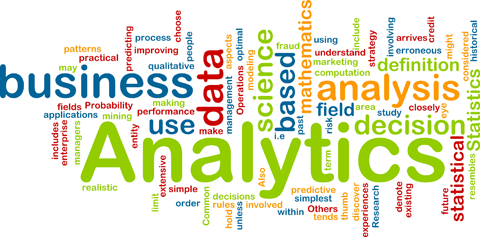 But, what goes hand in hand with great content is the proper use of analytics to determine how the content is received, consumed, engaged with, etc.  Is it really leading to increased sales?? In the end, that is what matters, right?
The article suggested 3 areas to consider with making the connection between content and analytics:
1.  Utilze content to make deep connections with prospects
2.  Sales and Marketing NEED to partner in this effort
3.  Marketers can only take it so far….they have to rely on sales to bring it home
So, consider it this way.  It doesn't have to be complicated.  Marketers should utilize a marketing platform to help analyze what content is connecting with their audience.  Nurture that relationship.  Partner with sales so there is an agreement as to when marketing passes that lead over the "bridge" to sales for them to do their magic to help close the sale.  Studies show that it can take up to 13 touches before a prospect makes a buying decision.  Sales can take ownership of the back half of those touches with emails, meetings, phone conversations, etc.  Track all of it in a CRM and combine that with the marketing data, and a machine is made!
All the tools are on the market to make this happen, you just need the due diligence to stick with it.
Good luck in 2014, and if you need help, feel free to touch base.  Thanks for stopping by.
 by Pat Devine